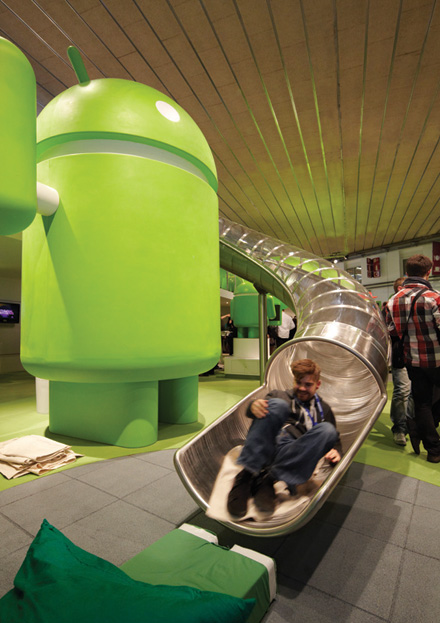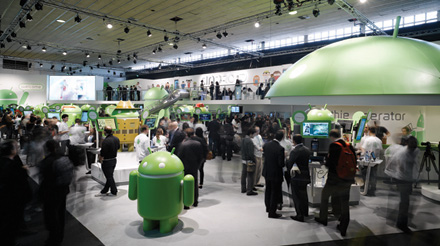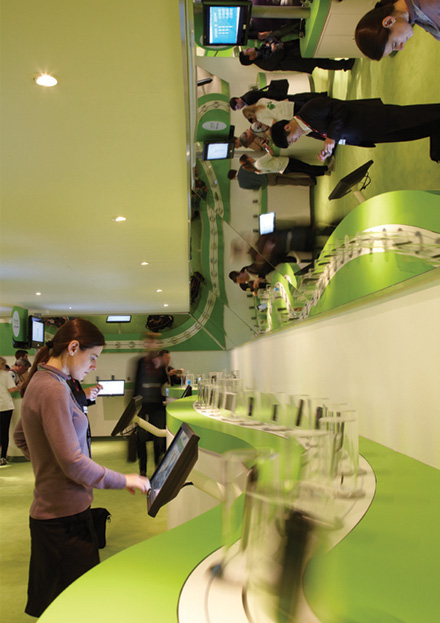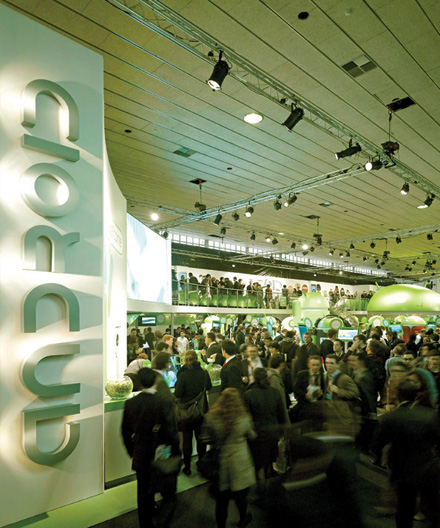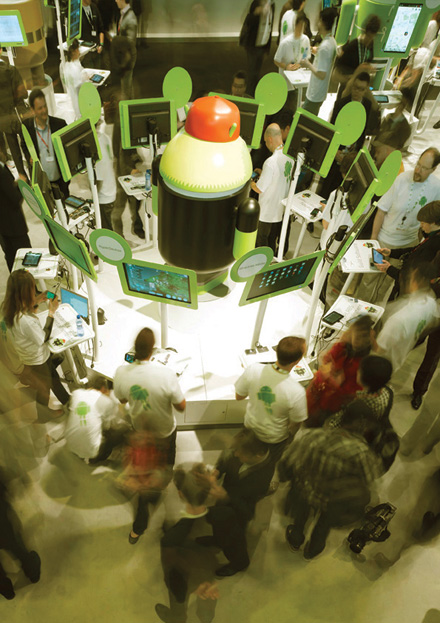 The GSMA Mobile World Congress combines the world's largest mobile industry exhibition with an innovative congress featuring the world's leading mobile operators, vendors and content owners. Google's objective was to make Android the 'talk of the show' by demonstrating the existing momentum for Android, showcasing latest innovations, reinforcing the openness of the Android platform and demonstrating how partners in the ecosystem work together.
Communication by Design and Brandfuel used the large Android character at the heart of the stand, and the overall organic feel of the design quickly attracted visitors to the area. Interactive screens gave visitors up-to-date product developments while a playground slide signified the momentum of Android's growth.
With 50% of total footfall visiting the Android stand, 12 of the 15 new Android devices were launched. There was an incredible 56,000 internet mentions (the largest of any major brand), and 20,400 'Android stand' mentions - larger than all other brands put together. This amounted to 27% of the total online conversations during MWC, and also led to significant media coverage including national dailies, BBC News TV and Event Magazine.
The DBA Design Effectiveness Awards recognise the return on investment that a coherent, well-thought-out and professionally executed design strategy can achieve.
THE COUNTDOWN