Colour Harmonisation 'Project Rainbow'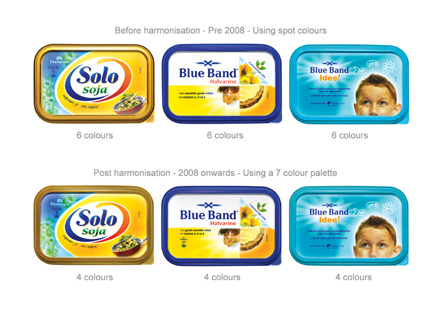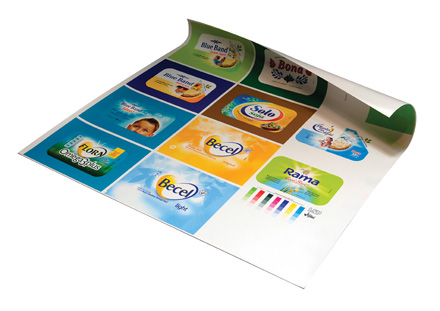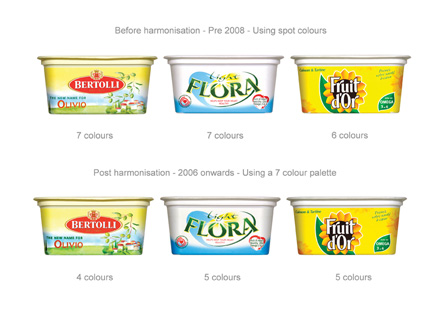 To help Unilever effectively compete in the Spreads & Cooking Category (SCC), designers naturally erred towards the selection of different spot inks when re-designing and extending the brands. This meant that the number of inks used to print the entire SCC range had increased to over 100 – a technical complexity that resulted in huge production costs.
In 2005, LFH identified an opportunity to reduce print costs without detriment to the 'look and feel' of the brands. They found a way to faithfully reproduce 150 different SCC brands using a fixed and constant set of just six inks.
The result was lower print fixed cost allocations leading to lower print costs. 'Project Rainbow' was a commercial success with brand value actually enhanced. Approximately 10% of the annual print spend on tubs was saved and over five years 250 working days were saved since the quality of the printing was guaranteed by LFH, there was no need for a marketer to spend a day visiting the press.
The DBA Design Effectiveness Awards recognise the return on investment that a coherent, well-thought-out and professionally executed design strategy can achieve.
THE COUNTDOWN