Carman's
CLIENT:
Carman's Fine Foods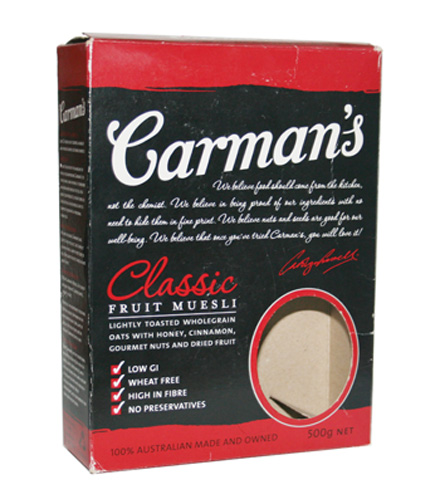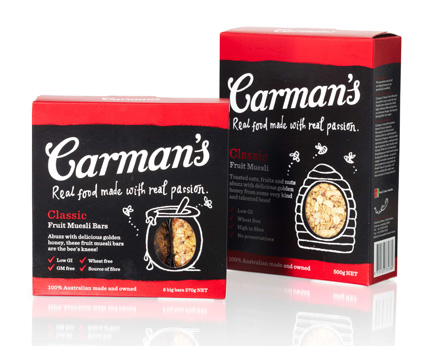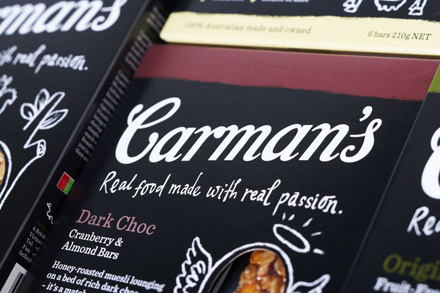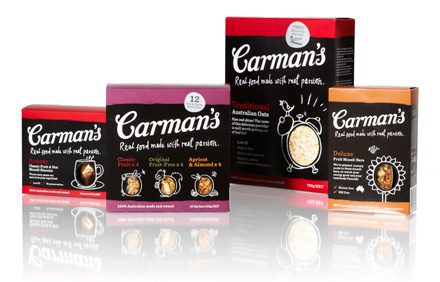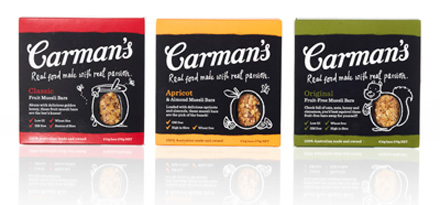 Carman's is a much-loved breakfast brand, known for 100% natural ingredients. Packaging has always played a major role in brand development, consumer recognition and brand equity. However, despite the compelling 'from our kitchen with love, to yours' story, the packaging was deemed conservative, cluttered and cold. The language used lacked enthusiasm, removing from the brand's claims of being highly passionate about all things natural.
Elmwood were asked to rejuvenate the brand to successfully communicate its core offerings of passion, integrity and authenticity and convey its warm, energetic and fun disposition. They made use of the existing product window on the front of the pack to create a series of fun illustrations relevant to the language used for each product. They also developed a warm, bubbly tone of voice to better represent Carman's' personality.
Carman's saw a 62.6% increase in sales at Woolworths and a 47.1% increase in sales at Coles – Australia's two biggest retailers. The brand gained significant product facings in grocery outlets nationwide, and experienced enthusiastic retailer adoption of seven new product SKUs between October 2010 and April 2011. Research found that 20% of customers purchased purely because of the packaging.
The DBA Design Effectiveness Awards recognise the return on investment that a coherent, well-thought-out and professionally executed design strategy can achieve.
THE COUNTDOWN