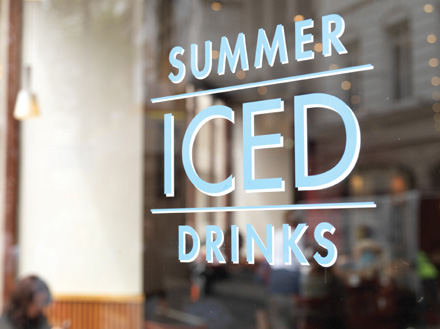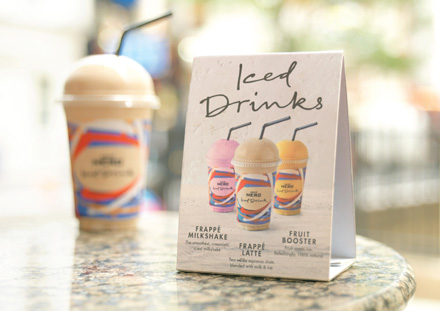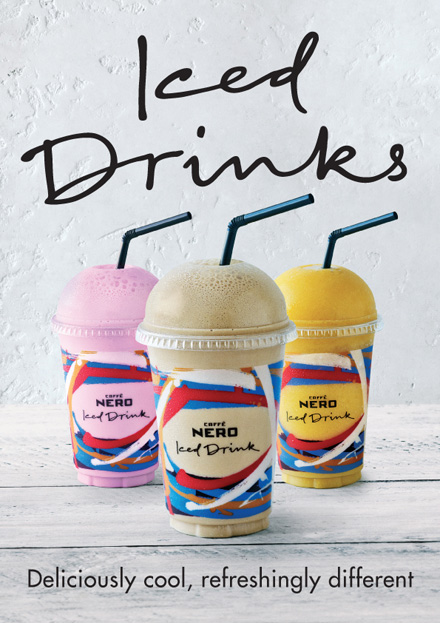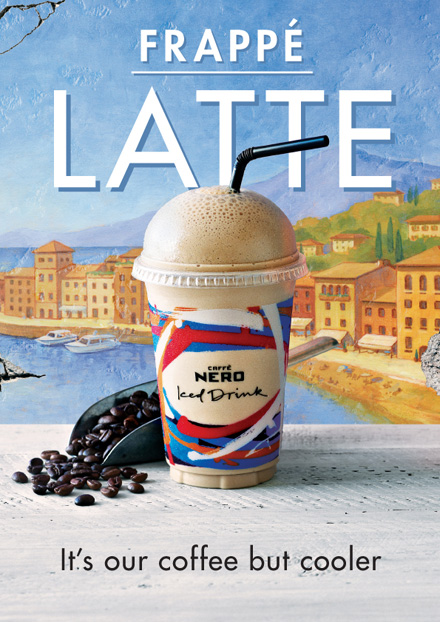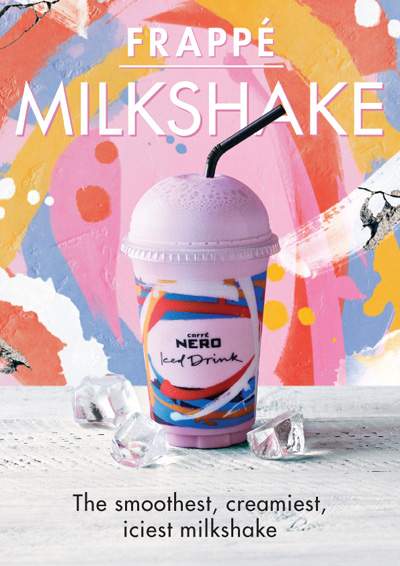 Caffé Nero is generally associated with quality coffee, so in the summer months, the reduction in demand for hot drinks needed to be recovered through an increase in iced drinks sales. Caffé Nero needed to increase brand awareness by positioning the range as a quality alternative to competitors. They also needed to address issues with the in-store journey and reduce wastage to maximise margins.
Together Design were tasked with creating in-store posters, POS signage and cups, with the end objective being an increase in both sales and margins without detracting from the Caffé Nero brand and values. They focused on communicating the key brand principles of freshly prepared products and quality ingredients. They also crafted an engaging, friendly tone of voice and eye-catching, dynamic POS materials to guide the customers' in-store journey and increase shelf appeal.
The Iced Drinks range attained a 20% increase in like-for-like sales from 2008-2010, compared to a 5.5% increase in like-for-like sales across all products. Caffé Nero recorded that 47% of customers were made aware of the Iced Drinks range through the campaign and 56% of Iced Drink customers found the POS guidance materials useful, interacting with it throughout their journey to purchase.
The DBA Design Effectiveness Awards recognise the return on investment that a coherent, well-thought-out and professionally executed design strategy can achieve.
THE COUNTDOWN