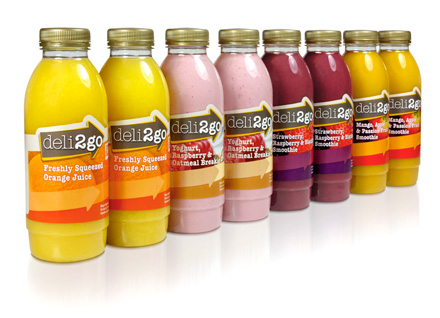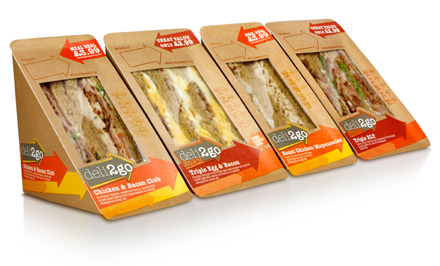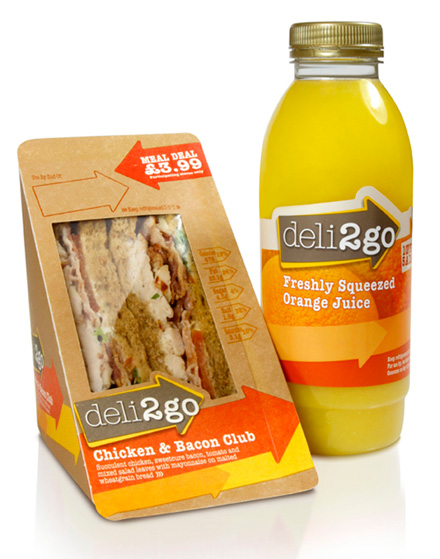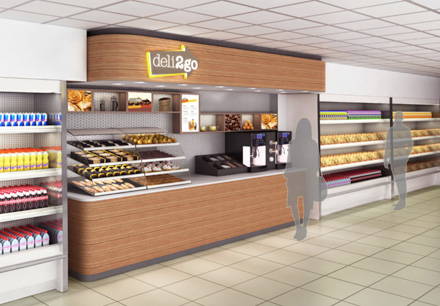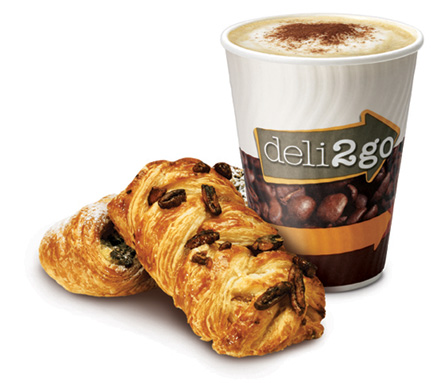 Forecourt food is known as a distress purchase; bought to satisfy an immediate need. In the midst of a recession, shop-bought sandwiches are often one of the first casualties in the industry. Shell wanted to change the perception of forecourt food and drink and ensure their range was a positive choice for motorists.
Blue Marlin developed the dynamic Deli2go brand for Shell's own label food and drink. Working closely with Shell's product development teams, Blue Marlin created an adaptable visual that embodied the energy, enthusiasm and optimism of the offer.
In consumer tests, Deli2go's packaging outranked and outclassed all key competitors, including industry benchmark M&S. Shell has strong anecdotal evidence suggesting that motorists are willing to drive that little bit further to a Shell garage, indicating a 180-degree shift in perception, from distress purchase to an elective choice. While competitors experienced a 12% drop in sales, Shell's food and drink sales increased by over 12% in the first six months.
The DBA Design Effectiveness Awards recognise the return on investment that a coherent, well-thought-out and professionally executed design strategy can achieve.
THE COUNTDOWN