Edinburgh First Rebrand
CLIENT:
Edinburgh First (The University of Edinburgh)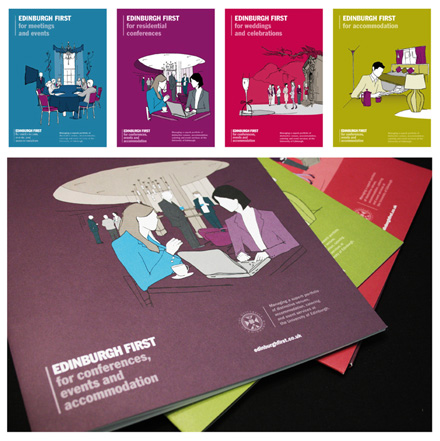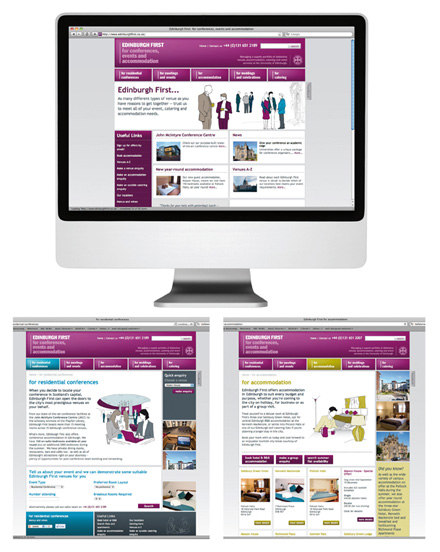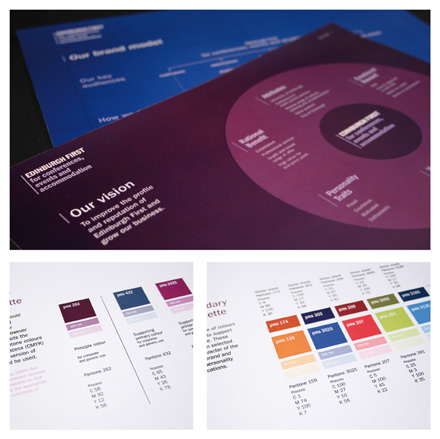 In 2008, Edinburgh First identified that its complex offer, unclear positioning and even its brand name were failing to reach new audiences. It also wasn't clear that the brand represented the University of Edinburgh's commercial accommodation and events offer.
Edinburgh First called upon Tsuko for a complete re-brand. The main objectives were to increase revenue, attract new audiences and build loyalty. Tsuko added a descriptor as part of the brand's core identity, to make crystal clear what the offering was. They created a visual link to the University, and developed a vibrant and characterful design framework that could be applied across all communication channels.
Post-launch, total annual sales increased by 30%, and there was a 43% increase in new business revenue. The new website generated a 57% increase in online sales, and an upshift of 38% in unique visitors between April and December. Internally, motivation and brand awareness increased, and a 21% decrease in days lost to sickness absence (comparing 2009/10 with 2010/11)
The DBA Design Effectiveness Awards recognise the return on investment that a coherent, well-thought-out and professionally executed design strategy can achieve.
THE COUNTDOWN