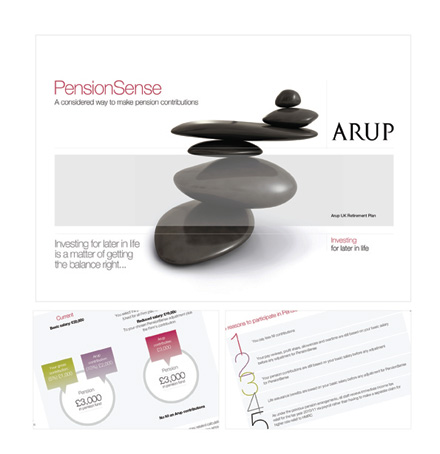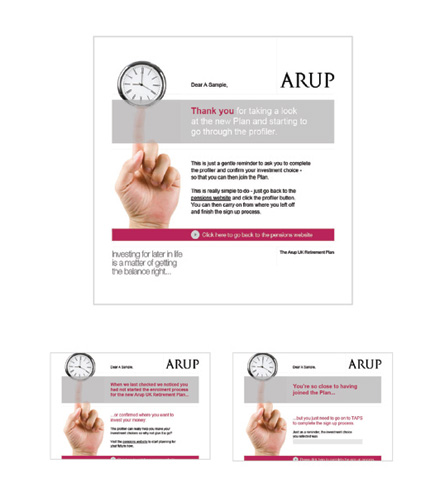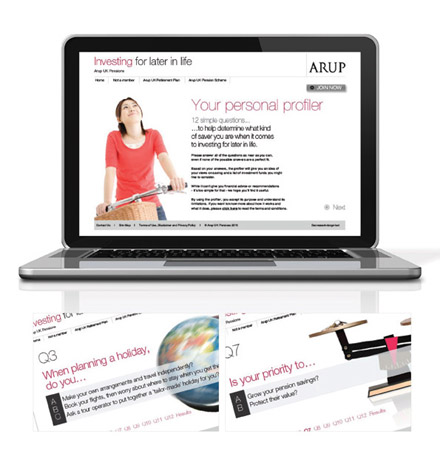 When Arup made the difficult decision to close their final salary pension scheme, they sought to provide the best quality alternative. The firm was keen to achieve maximum engagement, with as many eligible staff joining the new plan as possible, thereby continuing to look after its employees in line with its core values.
Ferrier Pearce were challenged to create a cohesive platform to communicate a new pension arrangement in a way that would reach a global audience and engage. Ferrier Pearce responded with the 'Investing for later in life' campaign, which focused on treating Arup employees as internal consumers by using a segmented and personalised approach across all deliverables.
Arup have reported an increased engagement with the new plan, with more staff paying high contributions and additional voluntary contributions, and an increase in staff awareness of their pension. 82% of eligible employees initially signed up to the new pension plan against 63% of members in the old scheme, and 95% of members actively chose investments.
The DBA Design Effectiveness Awards recognise the return on investment that a coherent, well-thought-out and professionally executed design strategy can achieve.
THE COUNTDOWN