Bottlegreen
CLIENT:
Bottlegreen Drinks Co.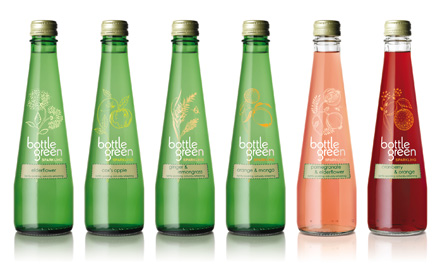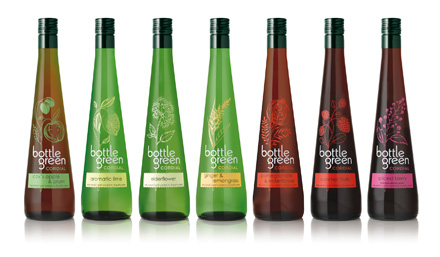 In 2007, Piper Private Equity backed the Bottlegreen Management team in an MBO and set out to build a brand capable of ongoing profitable growth. Research showed that brand awareness and penetration was low, while repeat purchase was high – selling only in Waitrose.
The task was to create an identity that gave the brand visibility, cohesion and a clear positioning in a busy marketplace. Ziggurat Brands based their design theme on the idea of leaving an impression through the pressing of flowers. The successful trade press ad used to launch the new packs brought this essence to life in a way that emphasised the brand's ambitions of becoming a style icon.
Following the rebrand, Piper Private Equity managed an exit after less than four years and made 500% on their original investment. Overall annual sales grew from £7.9m in December 2007 to £14.2m by December 2010, an uplift of 79.7%. Cordials saw an uplift in sales of 74%, set against category growth of just 15%. Similarly, The Ready to Drink range achieved growth of 110% in which the category managed just 13%.
The DBA Design Effectiveness Awards recognise the return on investment that a coherent, well-thought-out and professionally executed design strategy can achieve.
THE COUNTDOWN