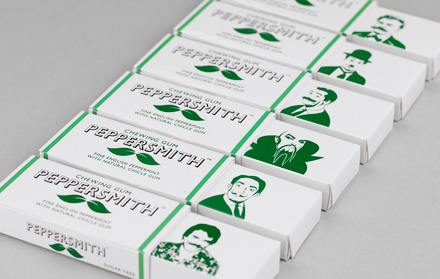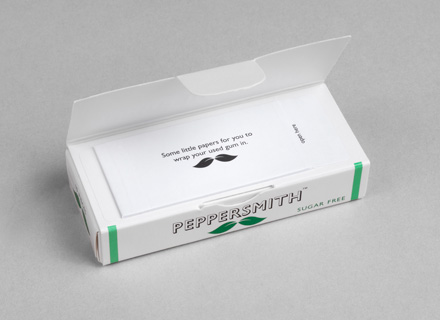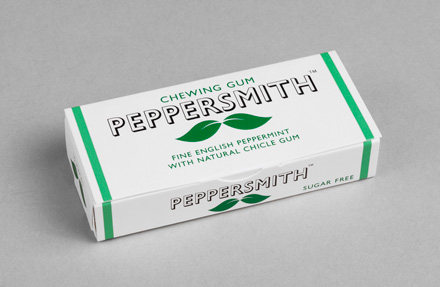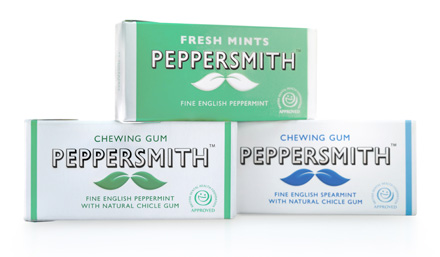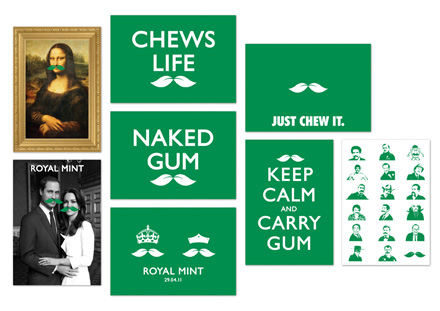 Launched just 18 months ago, into a category stifled by dominant global brands, Peppersmith has successfully created its very own market and expanded the gum category into a host of premium cafés, delis, and food-and-health stores – outlets that never sold chewing gum before.
B&B Studio were tasked with creating an entirely new gum brand, including naming, tone of voice and visual identity with the main focus on packaging. Rather than selling to two or three grocery distributors, Peppersmith decided to sell directly to hundreds of busy shopkeepers, a strategy unachievable without an exceptional packaging design.
Year One sales target of £200,000 was exceeded and is on track to meet its Year Two sales goal of £1million+. Peppersmith has successfully expanded the market, converting over 600 gum-free outlets into proud Peppersmith retailers, and has attracted a host of new consumers with their key brand benefits – natural, ethical and good for teeth. By the end of the year it had also secured valuable listings that included Waitrose, Boots and Selfridges.
The DBA Design Effectiveness Awards recognise the return on investment that a coherent, well-thought-out and professionally executed design strategy can achieve.
THE COUNTDOWN