Rebuilding Builders Tea
CLIENT:
Make Mine a Builders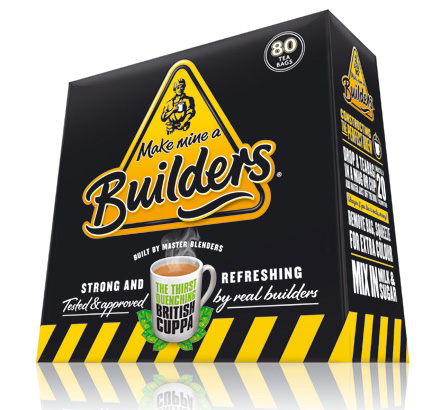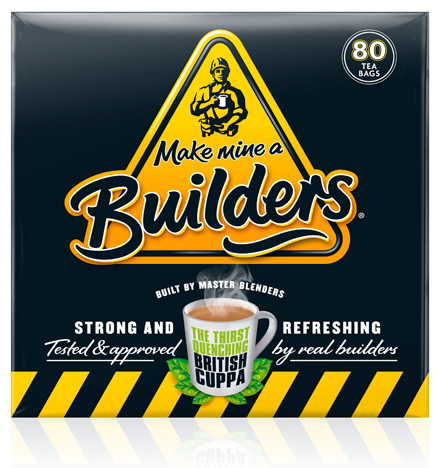 It all began in the Elmwood studio when tea orders were going around. Over requests for decaf and herbal, someone shouted 'Make mine a builders!' and an idea was born. Four years later, Elmwood's very own Make Mine a Builder's brand was on the shelves in Asda and Tesco.
Make Mine a Builder's bold, no-nonsense personality stood out from conservative tea brands and with its original builder-themed packaging, grabbed shoppers' attention and shouted the arrival of a very different sort of tea. A pack redesign helped to raise quality perceptions and improve stand out.
The new pack design has helped broaden distribution to all major multiples, including Asda, Sainsbury's and Tescos, and has increased distribution from 390 to 665+ stores. Elmwood have also grown same store sales by 53% in their major account at Morrisons. The achievement of sales growth can be attributed solely to the blend, the brand idea, the gap it fills in the market and the new pack design, since no advertising or PR campaigns took place.
The DBA Design Effectiveness Awards recognise the return on investment that a coherent, well-thought-out and professionally executed design strategy can achieve.
THE COUNTDOWN