Dulux Perfect Accessories
CLIENT:
ICI Paints Akzo Nobel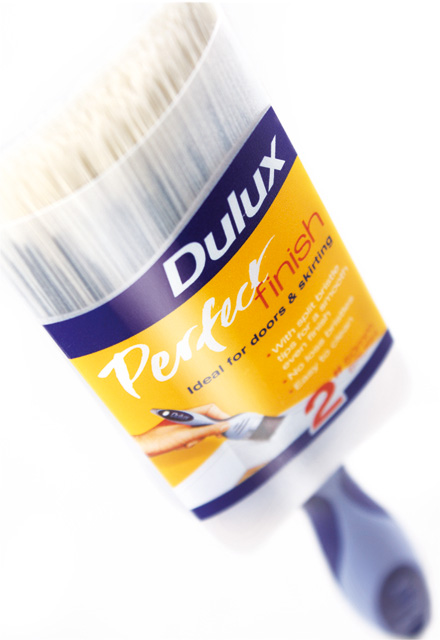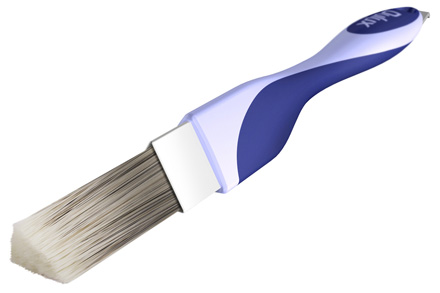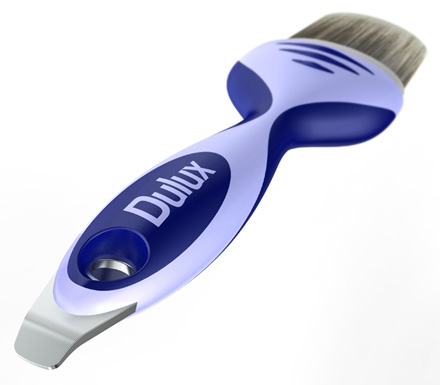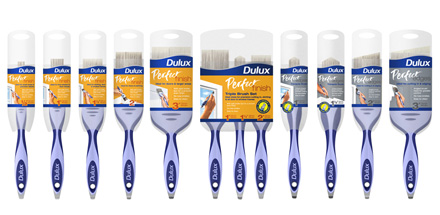 Dulux is ICI Paints AkzoNobel's best known paint brand. In the UK, 50p of every £1 spent on paint is on Dulux. It made sense therefore to expand into DIY home decorating accessories since only one in ten consumers actually purchase a paintbrush or roller with their paint.
Webb deVlam used detailed consumer 'Discovery' sessions to investigate the painting experience, observing DIY activity in the home as well as consulting trade professionals. The project resulted in Dulux Perfect, a comprehensive range of brushes, rollers and trays, each with unique features that enhance the home decorating activity. These features include a tin opener integrated into brush handles, and a triangular brush to make painting edges easier.
After an initial launch in 2009, which resulted in a 5% share of the £160 million home decorating accessories market, the launch of the extended range in March 2010 generated continued success. Annual sales have increased 36.49% and are still growing. Distribution has more than doubled in major accounts and Dulux Perfect won the DIY Week 'Product of the Year' Award.
The DBA Design Effectiveness Awards recognise the return on investment that a coherent, well-thought-out and professionally executed design strategy can achieve.
THE COUNTDOWN