Hoogesteger
CLIENT:
Hoogesteger Fresh Food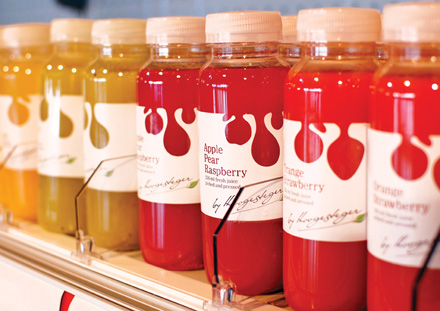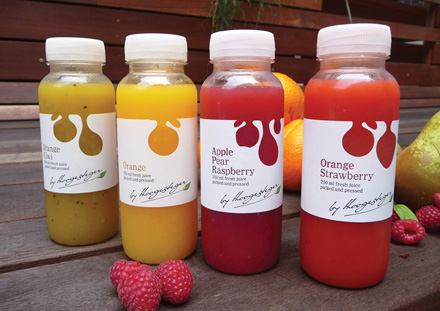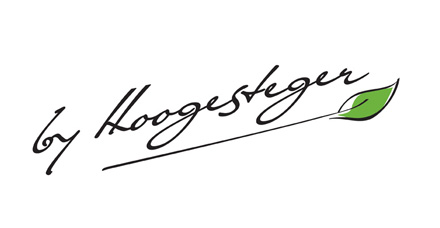 Hoogesteger have supplied fresh pressed juice to hotels, restaurants and private label since 1955, always remaining behind the scenes. They wanted to become a consumer-facing brand that was modern and premium. They were also looking to increase distribution and turnover.
Design Bridge's solution focused on the straightforward nature of the product – quite simply fruit one minute and juice the next – no special additions. By die cutting the fruit and droplet shapes into the label, the design relies purely on the naturally vibrant colours of the juice in the bottles, and the handwritten signature is a proud endorsement of quality. Product descriptions are short and compelling – straightforward like the product.
In less than eight months, Hoogesteger saw a 42% increase in sales and 10% increase in market share. Over 300 additional outlets also took the product, and the overall market sales were valued at an increase of €250,000.
The DBA Design Effectiveness Awards recognise the return on investment that a coherent, well-thought-out and professionally executed design strategy can achieve.
THE COUNTDOWN